How we got started wild camping in the PEEJ, why PEEJ? well we used to drive an Astra (somebody has to!) and the wife said one day as a JEEP loomed large in the rear view mirror "Can we have one of those?" "What a Jeep?" "NO" She said "A PEEJ because that's what it says when you look in the mirror, PEEJ!"
We have owned PEEJ since Oct 2011, she got her PEEJ I got my Wrangler, Peej earns its corn by towing our caravan to county show grounds where we sell our work and it carries all our sale stock in the back. We removed the subwoofer and the back seats to gain more load space, 4WD van perfect never gets stuck towing the caravan out of muddy show grounds. 
Anyway to make a short story long, we were between shows and the weather was good and we had a notion to go sleep in PEEJ out in the wilds of Scotland so I knocked up a temporary bed box to fill the gap where the rear seats normally go, threw in the camping gear and hey presto a camper PEEJ. 
So here are few pics from that 1st trip.
On our way to our 1st wild camp.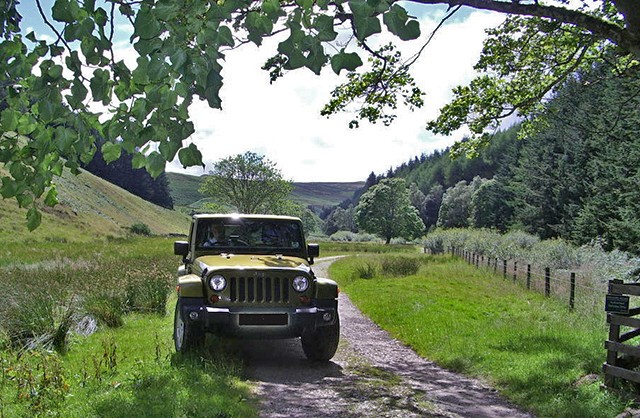 Our Tarp for additional shelter is a Vango dome tent Tarp £17 on line.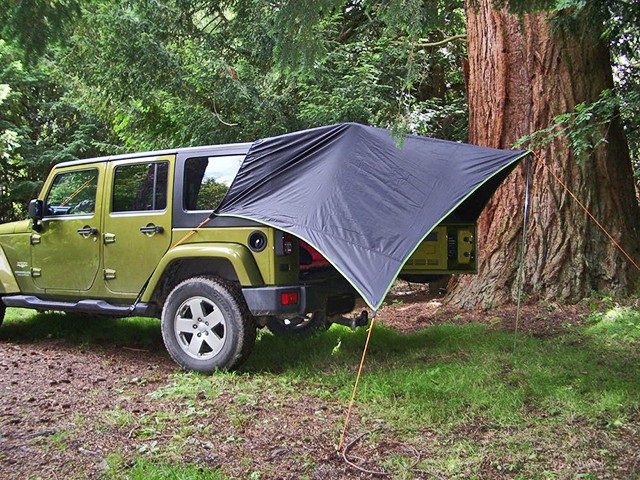 A full length sheet of 1" foam rubber under the Exped sleep mats, sleeping bags and a mosquito net.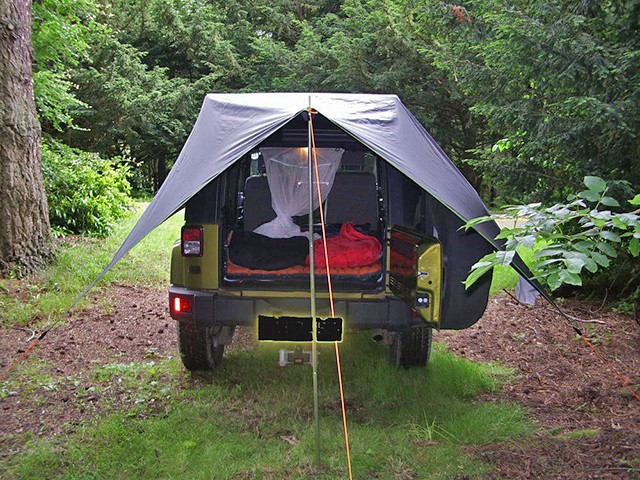 A close up, mosquito net is essential in Scotland because the Midges will drive you insane.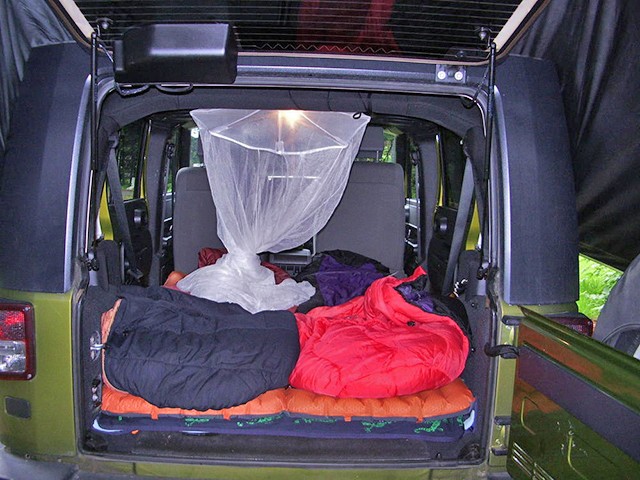 Could be Canada with those giant Red Cedars?
And there you have it, our first road trip in PEEJ, we were hooked from then on. Cooking was done on the ground, bathroom was alfresco best nights sleep we have had in years. We resolved to do it again but to keep it simple, not overcomplicate things by making lots of kit so we'll see how that goes then! Part two to follow:D