Since June 2007 I have had 1x Set of Piaa 520 SMR's installed on my front bumper at head light height. And They are stunning. Mud, water, snow, sand and 1x head on collision (not my fault) and they are still performing very well.
The Piaa 520 SMR uses a H3 55W Super White Bulb developed by Piaa that is the equivalent to a 85W halogen bulb. This is a bright lamp for 55/85W bulb and being lower in Wattage it requires less amps to run and less of a strain on the battery and alternator.
PIAA's computer designed Super Multi-Surface Reflector technology reduces stray light providing an extremely focused beam pattern without the use of lens fluting.
The kit Includes two lamps, wiring harness, switch and lamp grill covers.
I personally love the look of the light, the shape of the beam and the thin housing. The beam is more of an Oval shape delivering a good balance between a fog and driving lamp. Sending light 5-10 meters wider than the standard Terracan main beam and 25 meters longer than the standard Terracan main beam.
They are not cheap to buy but they are competitively priced IMO. The only down side to them is that they have a glass lens. I have not had a problem but if your a hard driver, specifically off road, a bumper mounted 520 SMR could fall prey to damage. I had a car slide in to the front of the Terracan during winter at around 20mph and there was no sign of damage to the lights, cover, lens or housing.
You can also buy most of the Piaa range including the Piaa 520 SMR with the 85W Piaa Ion Crystal bulb, basically turning your bulb yellow to assist with night time driving, snow, rain or fog covered roads and driving conditions.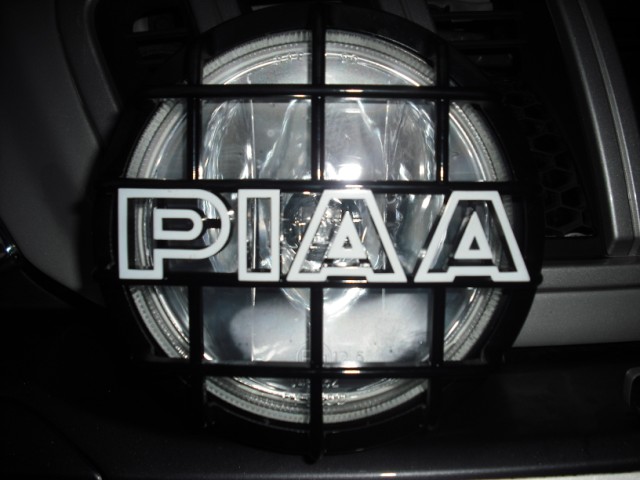 Below is a video of a demonstration of various brands. The Piaa 520 SMR is on the left hand side of the roof and are 55W, the right hand side of the roof holds some KC lights at 100W, IMO the Piaa's are brighter and clearer. See for your self below.
Excellent lights and I would buy again over other brands.
TJ