On my old vehicle a Mazda BT50 I had 2x bumper mounted 170's and 4x roof mounted 170's. Put if this way if I had known how bright these were I would have just installed the bumper mounted ones. These are a very versatile light. Strong, lightweight with the ability to alter your beam pattern by twisting the light, similar to altering a beam of a hand held torch. INDESTRUCTIBLE Lens!
Im not too much of a fan of the looks, I think they are abit Mad Max, chunky. Not sleek enough for me personally. But if you want a no-nonsense, drown it, hit it, mud hole it, snow drift it light then they do NOT come much better than this.
They are not cheap to buy and they do not come with a pre made wiring kit or switch like the Piaa's or IPF's. The Lightforce 170's I chose were all fitted with a 100W bulb, sealed and housed in its own reflector.
The down side next to the price is that they do use alot of power, amp draw is quite high but you do get a Long range beam.
The bulb its self is guaranteed to last 2000 hours and its light output is (12V) | 350 000 candela | 1 lux @ 650 m.
The 170's are made from a Lightweight polycarbonate, glass filled nylon composite construction.
I used the 100W version but now you can buy 35W or 55W HID Lightfroce 170's which are, im told to be mind blowing and also a real bank buster.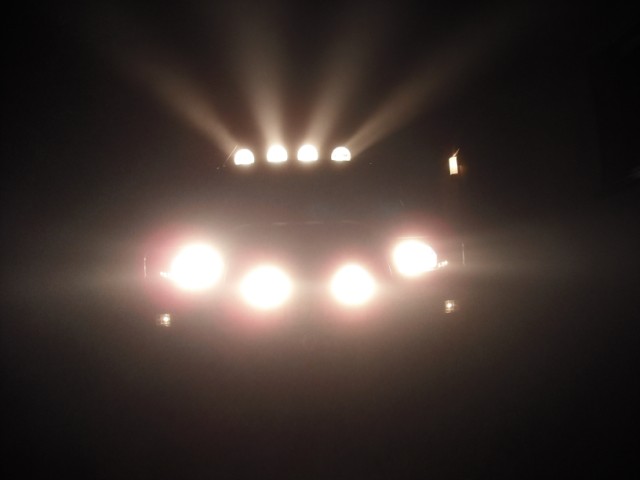 This video below will show you how tough they are:
Last but not least is the ability to change the colour of your beam with clip on filters. There are a variety of colours to chose from, the most practical to me are the Yellow and Blue filters, both seem to work well in wintry conditions, heavy snow, fog , wind and rain.
A great light for true off roaders.
TJ