Hey everybody,
After living the dream for over a year, it is now sadly time to say goodbye to our best friend, our beloved 1985 Chevy Caprice Station Wagon. While others spend tens of thousands of $$$ on their Toyotas ,hippie VW buses and so forth just to see them break down in every country they are in, we had none of that with our car. Just compliments and bulletproof reliability wherever we went. And all that at an unbeatable price.
And now it is your chance to enjoy the same!
Video: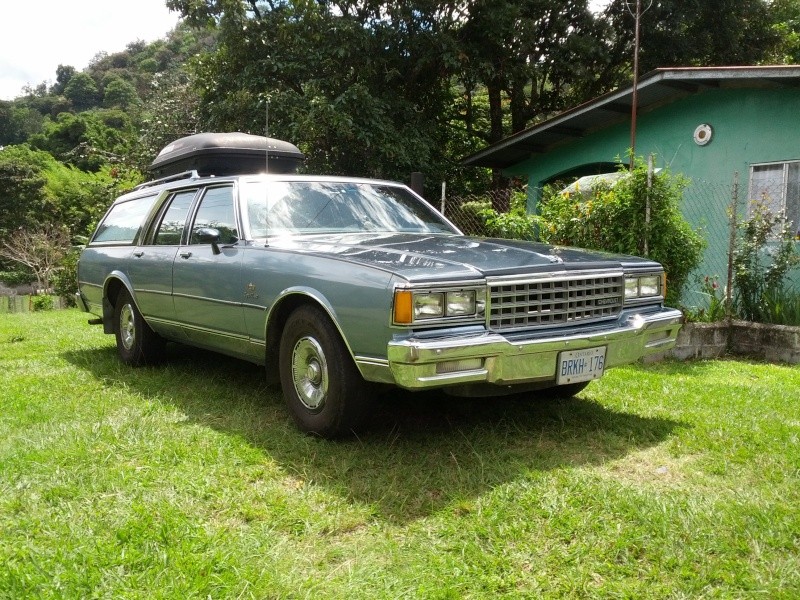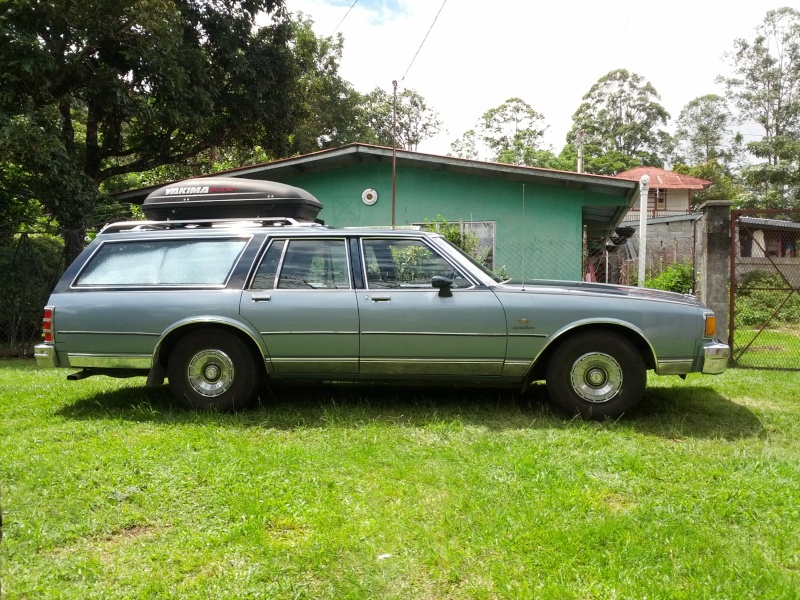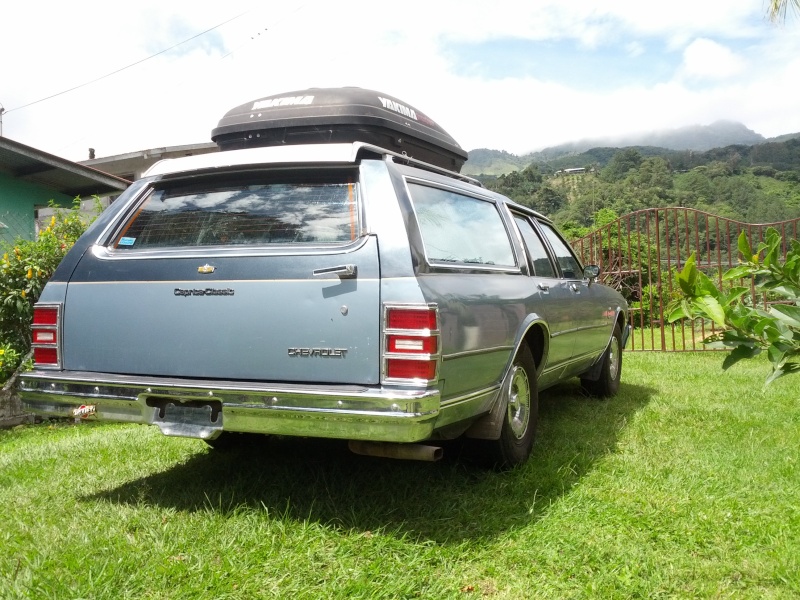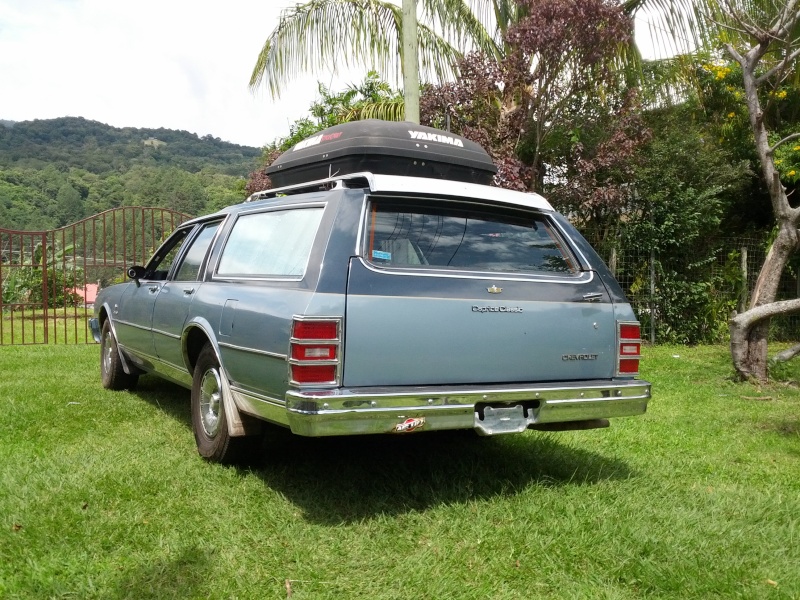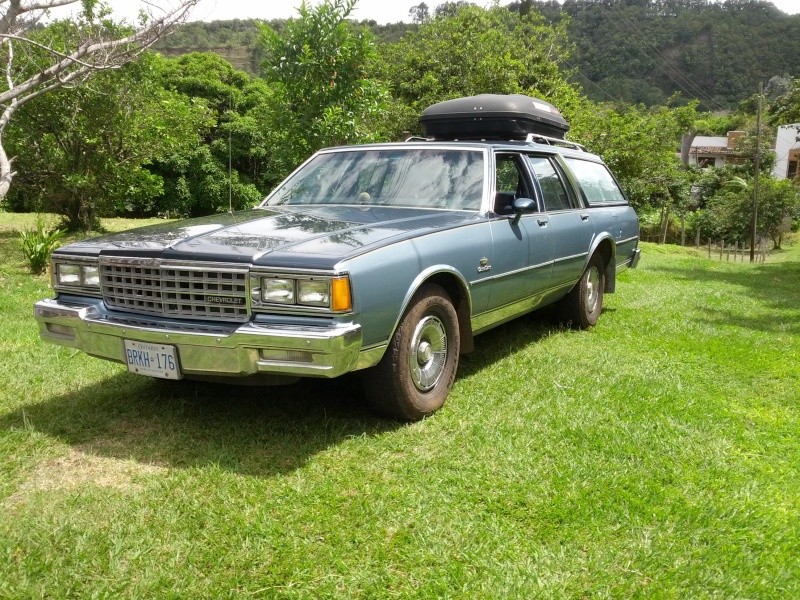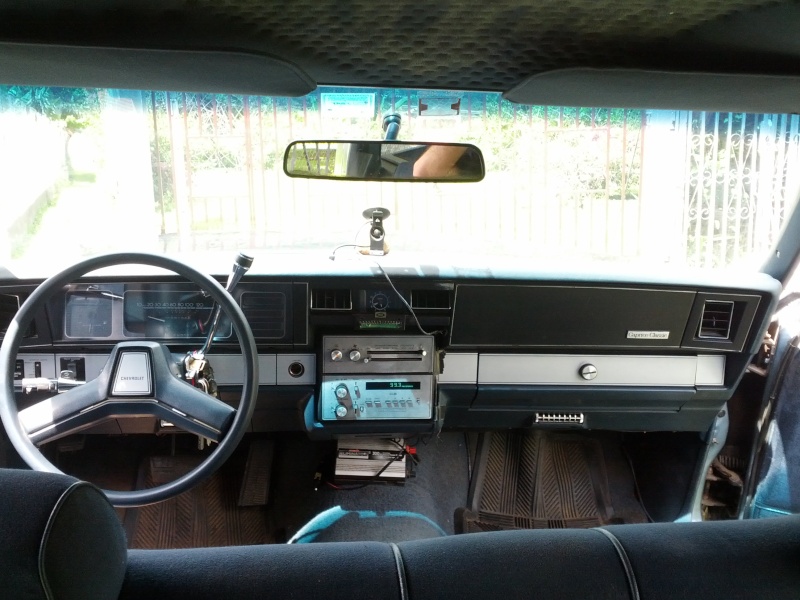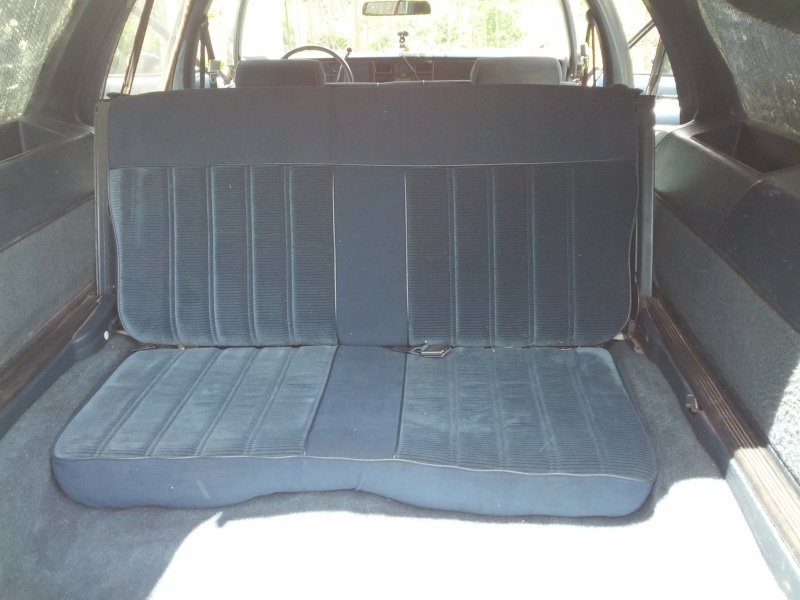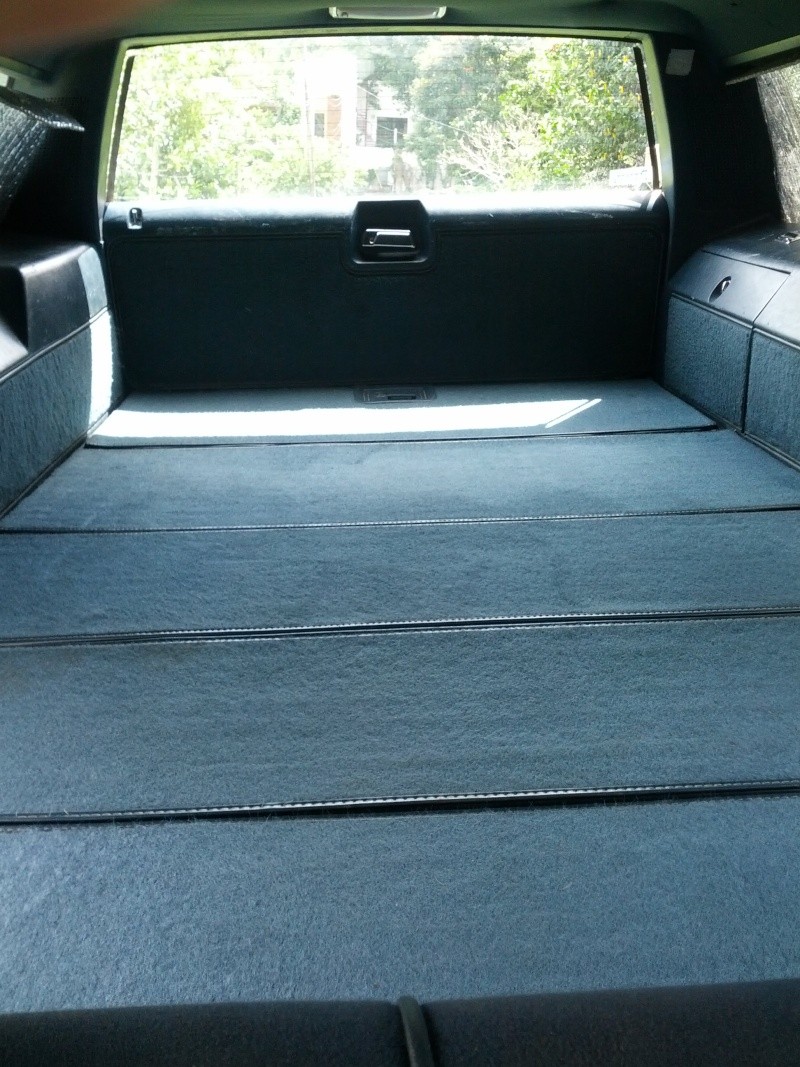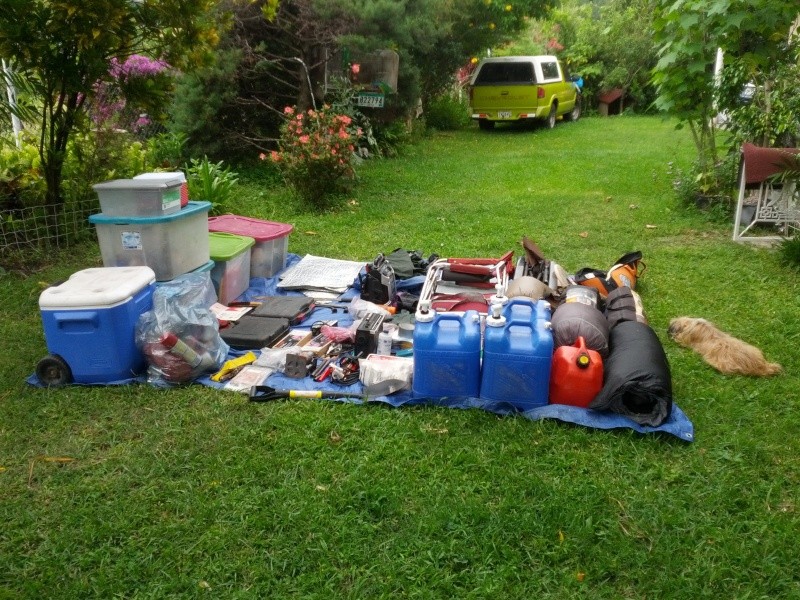 Summary:
- 1985 Chevy Caprice Classic Station Wagon
- Two owners from new
- Unmolested & original Canadian car (older than 30 years can be insured as a classic) Canadian registration and plates
- Runs & shifts and steers smooth, (like a Cadillac)
- Does not burn or lose any fluids, no unwanted noises while driving, not even a rattle
- Clean, rip & stain-free interior
- No accidents
- No rust as never winter-driven, undercoated and oiled regularly
- Maintenance always up to date by previous owner & us
- Many new parts
- 288.111 all original, long-distance kilometres (approx. 180.000 miles)
- 305 (5 litres) carbureted Chevy small block v8
- Fuel-efficient 4-speed overdrive automatic transmission (ca 11l/100km on highway = ca. 21 mpg with two persons & full load on board)
- Located in Panama City
Bring your plates with you and just start the adventure of your life. What are you still waiting for?
In detail:
Q: What is it?
A: 1985 Chevrolet caprice Classic Station Wagon with a carbureted 305 (5 litres) Chevy Small Block V8, 4-speed automatic transmission with overdrive for good fuel consumption and enormous amounts of space (2 people can sleep stretched-out in the back without even touching each other or you can transport up to 8 people or a lot of stuff without a problem). With her body-on-frame structure and a solid rear axle (just like a pick-up) she is a beast that can take a lot of punishment without breaking a sweat.
Q: What condition is she in?
A: All original, rust-free, unmolested and always maintained on time. We are the second owners and bought the car from an older gentleman in Canada, who was not driving it anymore due to his poor vision. She was always garaged and never winter-driven. Used only for long-distance vacation drives. Interior without any smells, stains, rips or tears. Even the dash is without cracks. No water ingress inside, even in heavy rain. You will get a lot of looks and compliments, make a lot of new friends and everybody will want to buy it off you. Trust us.
Q: How does she run?
A: Like a Cadillac, meaning smooth, without any clonks or any other unwanted noises. Wafts along silently and ultra comfortably. Does not lose or burn any fluids. Engine runs like a champ with good fuel consumption and transmission shifts smoothly. Drivetrain has no unwanted noises and brakes are strong.
Q: What about the equipment inside? Does it work?
A: As this car has been carefully chosen without any fancy electrical extras that will break, the answer is yes! Everything from the heating/ventilation system to the cruise control, windows, mirrors up to the 80s stereo works. Only the A/C would need its compressor resealed. It leaks a little fluid.
Q: Does she have 4x4?
A: Aehhhhmmm...no! 4x4 is for pussies. Real men drive rear wheel drive. Just kiddin;) She has great ground clearance though with her all-terrain pickup tires and superb traction due to 50/50 weight distribution(does not break traction even with old all-season tires in the snow). We have taken her on many unpaved roads and we have never gotten stuck. Never. So for all of you, who think that you need 4x4 for an overlanding expedition, think again.
Q: Is it any good for camping/overlanding?
A: She is the perfect camping/overlanding vehicle. Why? Let me explain:
- Two 6 foot adults can sleep safely in the back with plenty of room to stretch
- Simple, robust technology that can be fixed with an axe and a hammer by anyone on the side of the road (though you will not need this). Examples
- Body-on-frame, solid rear axle, carbureted V8, no electronics to worry about, all mechanical features inside like windows, mirrors, built from thick sheet metal. Should I go on?
- Even surfaces make for great spots to put your camping gear on while you are using it. If you are involved in a fender-bender they are also easy to repair. Metal is thick and strong and does not dent easily.
- Double-action tailgate means you always have a spot to prepare your picnic on.
- Rear tailgate window opens electrically (works) for good ventilation
- 8-seater, so you can take all the cool people you will meet with you
- Manual windows and locks means you do not need to turn on the ignition just to open a window when you are sleeping inside. They also never break.
- Small little things like a detachable interior mirror that you can use for your morning care
- Great choice of tires for little money, as it uses the same size as a small pickup truck like a Ford ranger. Even mud tires.
- Parts are available everywhere. Yes, even in Guatemala for example.
Q: What about maintenance and upgrades?
A: We have always maintained the vehicle meticulously (we are Germans, you know), just like the previous owner, and have replaced all the parts on time or ahead of schedule according to the original factory workshop manual. Oil & filter change together with air filter done not even 100 kilometers ago. She will also get a transmission oil change with filter before you get her. Here a list of the parts we have replaced and upgraded:
- New battery (1 year old)
- New radiator (1 year ago)
- New water pump (1 year ago)
- New alternator (1 year ago)
- New fuel tank (1 year ago)
- New exhaust front to back (1 year ago)
- New brakes front & rear (less than 1000 km old)
- New spark plugs & wires (1 year old)
- New steering linkage (no play in the steering wheel, steers nice & crisp) (less than 5000 km ago)
- New heavy-duty shock absorbers front & back (1 year ago)
- New transmission lines (1 year ago)
- New wiper blades & front headlights (less than 1 year old)
- New brake lines (less than 500 km ago)
- New all terrain tires (Pirelli Scorpion ATR rear with 95% profile and Falken Rocky Mountain ATS front with 30 % thread)
- Full-size spare wheel with Falken Rocky Mountain ATS and factory emergency spare wheel
- New rear axle seals (less than 5000 km ago)
- Differential oil changed (less than 5000 km ago)
- Upgraded rear suspension with Air Lift ® system for load-leveling. Does not sack, no matter the load and keeps ground clearance constant. All manual, can be pumped up at any petrol station or with a bicycle pump. Independent adjustment left & right.
- New, lockable Yakima roof box on factory roof rack. Can be easily detached in minutes and gives you secure, weather-proof storage for even more stuff.
Q: What else?
A: Whaaat? You want more? Well. . ..here you go...just for you;)
- Original Chevy workshop manual so you can keep the maintenance up to date
- Miscellaneous spare parts
- Set of metric & imperial tools (wrench sets), screwdrivers, pliers, and all the other tools you might need to take care of her and your equipment
- Hydraulic 8-ton jack
- Manual winch (3 ton) & recovery ropes
- GPS Garmin Nuvi
- 300W Inverter, 3-way auxiliary multi plug
- Auxiliary battery booster pack with air compressor
- FM transmitter for hooking up your fancy mp3 player/smartphone to the original car stereo or our indestructible Panasonic handheld radio (battery/110V)
- Custom mosquito netting on rear windows & heat-and-cold insulating shades for all windows
- Rubber weather mats for all seats & original carpets
- 2 x 12v portable fans
- 4 stable, water-tight boxes for storing your gear
- Camping chairs & table
- 3 Reliance Aqua Tainer water containers for a total of 75 litres of fresh water (clean, only used for drinking water)
- Fire extinguisher (just in case, never used)
- Gasoline reserve canister (2.5 gallons)
- Coleman 425 camping stove that can be operated on regular gasoline & the legendary coleman camping lantern 287 (just needs a new sock)
- A set of German pans & pots (heavy-duty stainless steel and cast iron, worth more than $100 together), cutting boards, cups, French coffee maker, Krups coffee mill, plates and much more
- Cutlery, machetes, Buck hunting knife (never used)
- Everything else you need to camp out in the wild for up to a week without the need to re-supply
If you have any other questions, feel free to contact us anytime. We would love to see our friend give somebody else the time of their lives. Car is registered in Canada and will be available by the end of this month.