During our recent trip to Morocco I was testing a sat tracker/sat messaging system called the InReach by Delorme. It is a small satellite comms system that has some unique features.
1.  It links by bluetooth to a smartphone so the unit itself can stay in your backpack and you just text normally from your phone. Unit can send text messages of up to 160 characters.
2.  If you hit the tracking button, the unit marks your location every 10 minutes while moving and every 4 hours while stationary. These locations can be seen by family and friends who you give a web address and password to. So everyone can see your progress. If you do not turn on the tracking function, your location is not recorded.
3.  If you download a map to the smartphone software before a trip, it works like a satnav giving you your location on the map.
4.  It has three preprogrammed messages that you can send, selected by you.
5.  It has an emergency SOS button that links to a 24/7 center in the US. If you hit the SOS, the center immediately contacts two persons you have listed and may contact civil authorities depending on where you are i the world.
6.  Cost is much better than a satphone. The unit costs £150 and there are a number of monthly subscription packages, the cheapest about £20 per month.
7.  It operates on he Irridium network, so full global coverage
Downsides...
- The unit works from two AA batteries only. Lithium batteries will last 3-4 days. I used rechargeable AA batteries which would last a day. But just kept swapping them with a second set of rechargeables and it went fine.
- Messages sometimes are delayed being delivered by a few minutes to a few hours, but the unit always shows if a message has bee successfully sent.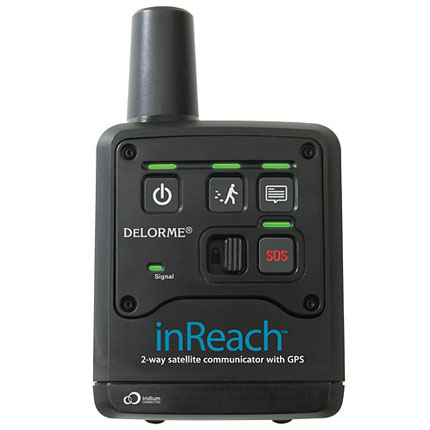 _________________
"We've got a date with Destiny...and she's ordered the lobster!"