2005 Land Rover Discovery 3 TDV6 Manual Silver
Date of registration: 18/06/2005
Model: Land Rover Discovery 3 TDV6
Fuel Type: Diesel (2729cc)
Max permissable towing mass: 3500KG (750KG unbraked)
MOT Expiry: May 2013
Tax Expiry: End April 2013
Selling this on behalf of a friend as he does not use the forums but it is a car I know well. He doesn't have a use for having a 4x4 anymore so is going to downsize the car - it is still in everyday use. I will forward all questions onto him and get back to you promptly.
This car is in a "drive away" state - in other words it has current Tax and MOT, goes and stops as you would expect. Buy it, insure it and off you go. V5 is present and has 2 former keepers.
This is not a pristine example of a Disco 3 - it has the odd scratch here and there and the few things listed below. The interior is all intact but could do with a really good clean. I will try to get better pics up - as when cleaned up the paintwork on the outside shines nicely and is presentable.
A great car for loading lots in the back or if you have a family (it's a 7 seater) or for those wanting a car to tow with. Or fancy a bit off off-road or a bit of stability and security for our unpredicatable English weather (they are very capable vehicles). It is also a very comfortable motorway driver - it eats up the miles and you don't feel a wreck when you get there!
The stability programs work and all electrics such as central locking, electric windows, electric mirrors, CD Player/Radio etc work. Climate control is still effective.
Has the front rubber/plastic A-bar but is missing the brackets at the top and has a chunk out the rubber.
Genuine Land Rover removeable tow bar
Genuine Land Rover rubber mats (so not the cheapo ones that wear out - these are £118 RRP)
Tyres are General Grabber ATS
Has just had rear disks and pads
Has just had new forward transfer box supplied and fitted by a Land Rover technician
April 2011 had a new flywheel and clutch
New front windscreen fitted June 2012
Had new front wipers fitted end of 2012 (rear wiper could do with replacing)
Bad bits:
Crack in the plastic on the rear bumper (see pic)
Few scrathes on the body (mainly the plastics) from wear and tear and the odd bit of dribing down tight lanes but nothing major
Rear light has a crack (see pic)
Drivers side rear door: Had a bit of a scrape which took the trim off. I still have the trim but because it has dented the door slightly I cannot seem to get it on. The inside arch has no damage - it is the door only and cosmetic damage only (see pic)
The interior has a bit of wear and tear but basically needs a good valet and a bit of care.
Handbrake fault: The handbrake seems to work OK but sometimes a light on the dash comes up "handbrake fault" - could be close to wear limit, could be a fault. If I have time to investigate and/or fix this then I will update the listing.
I have tried to be as honest as I can about this car - it is a good useable car and with a little love could be a really nice presentable vehicle. This is a private sale and I am not a motor trader but if you have any questions about the vehcile or would like to arrange a viewing then please get in contact. Car is based near Stamford, Lincolnshire.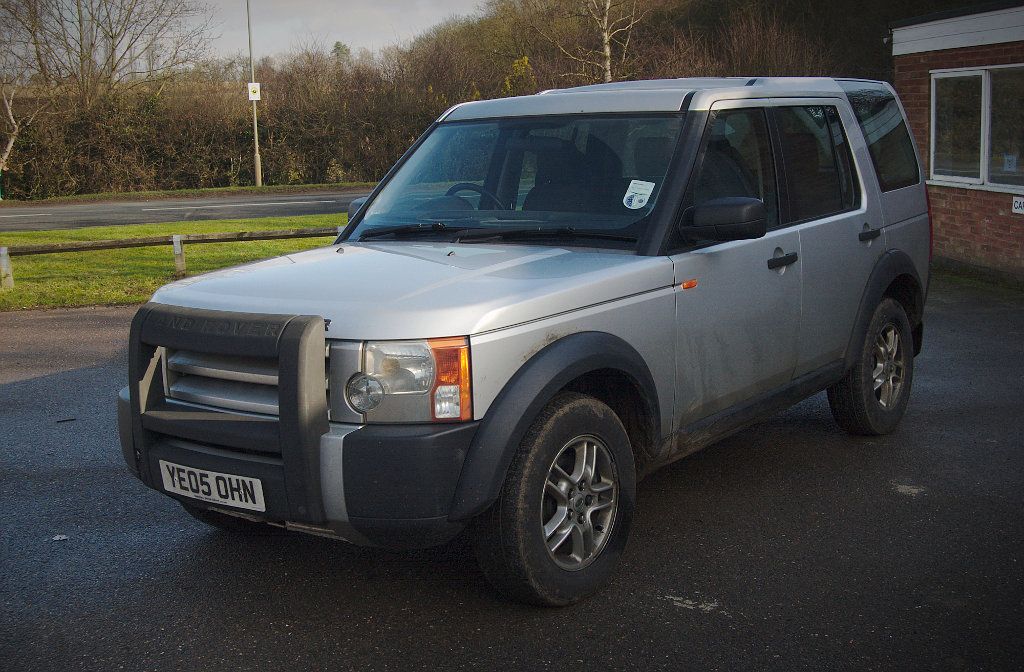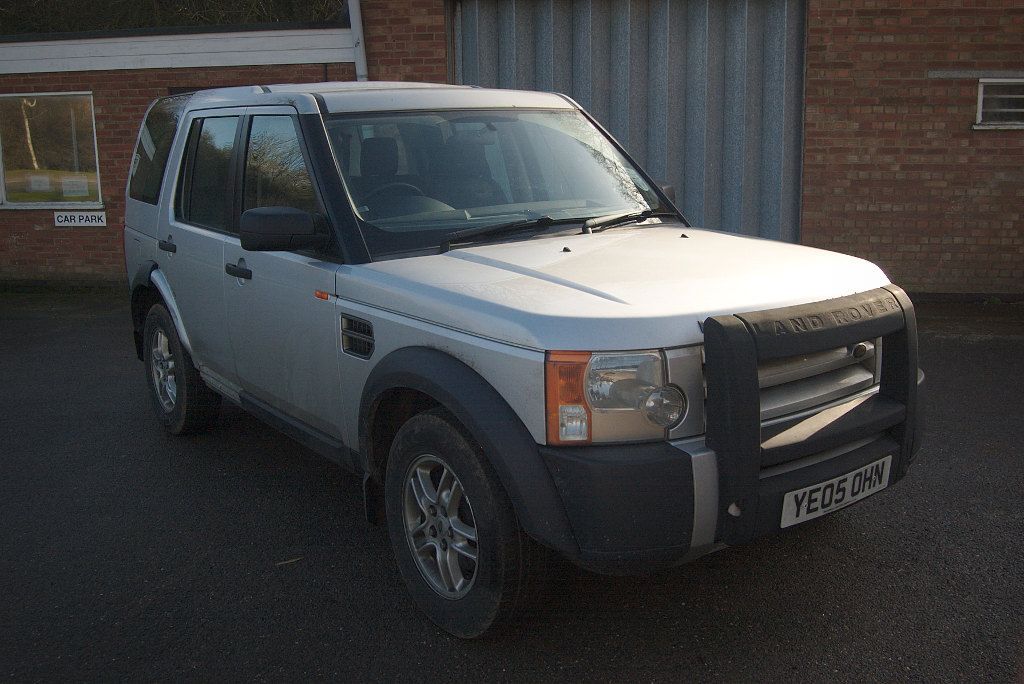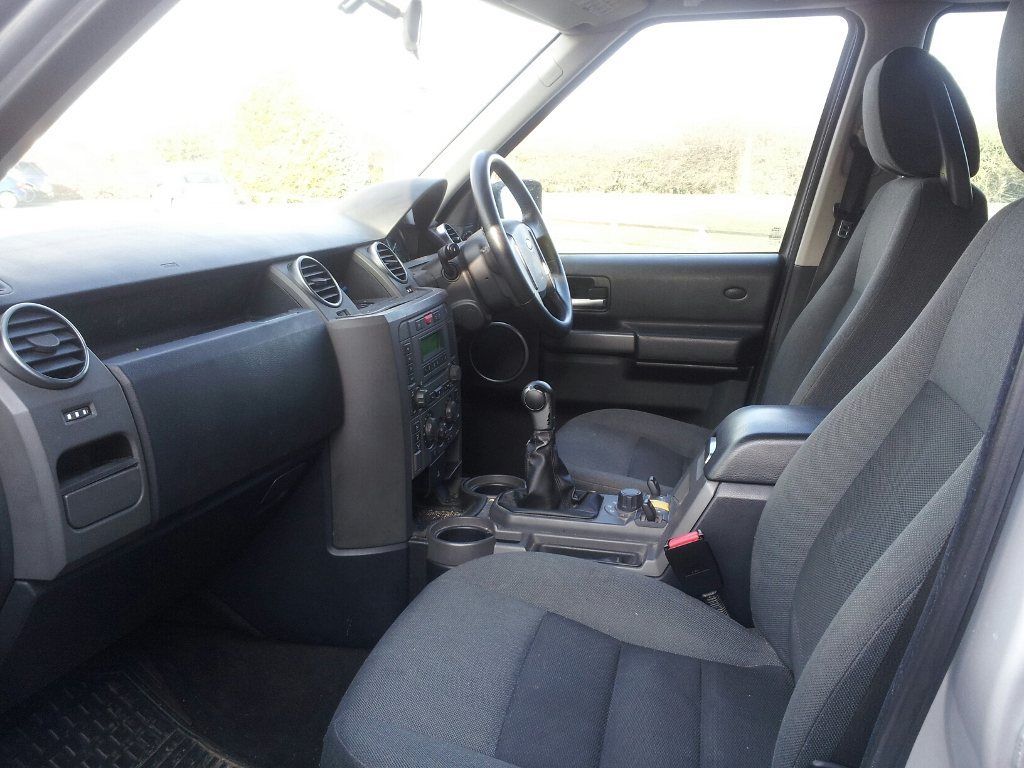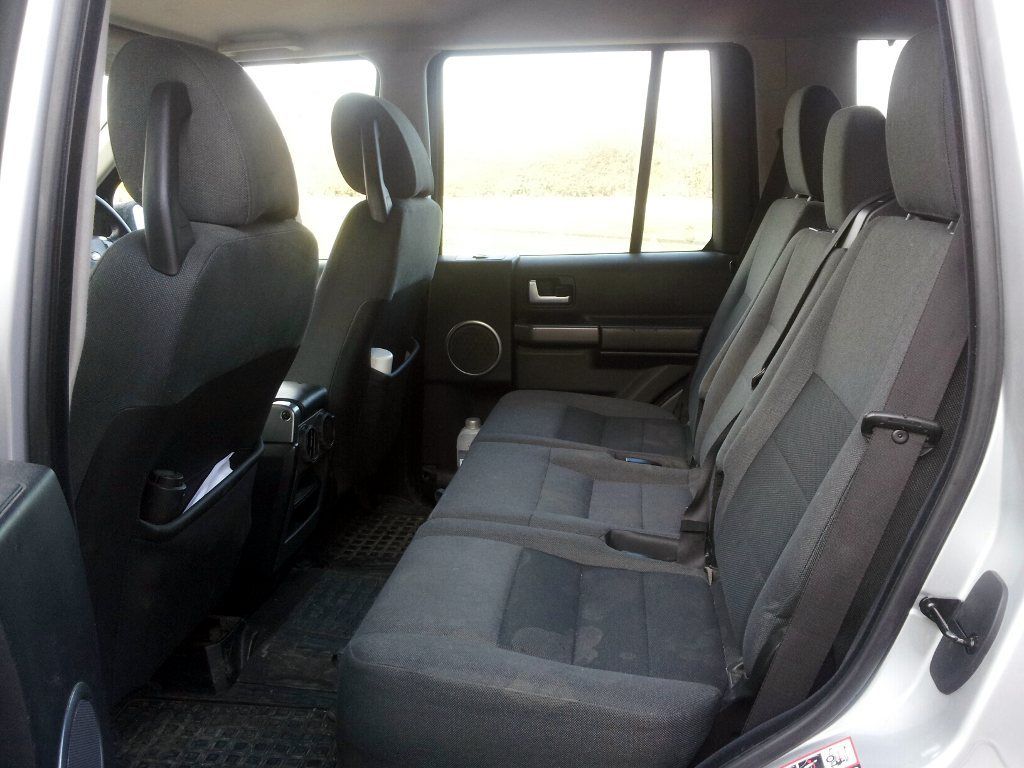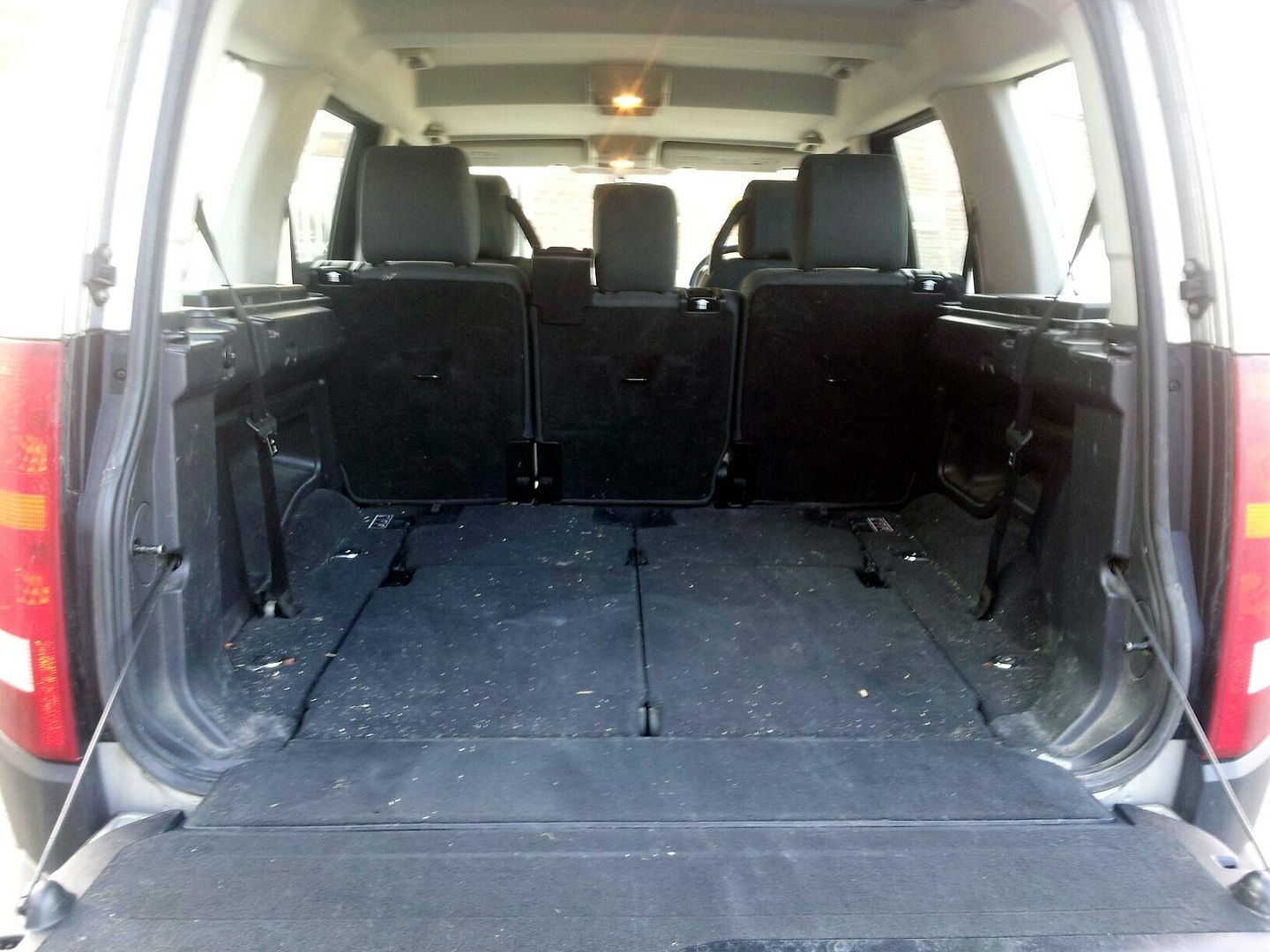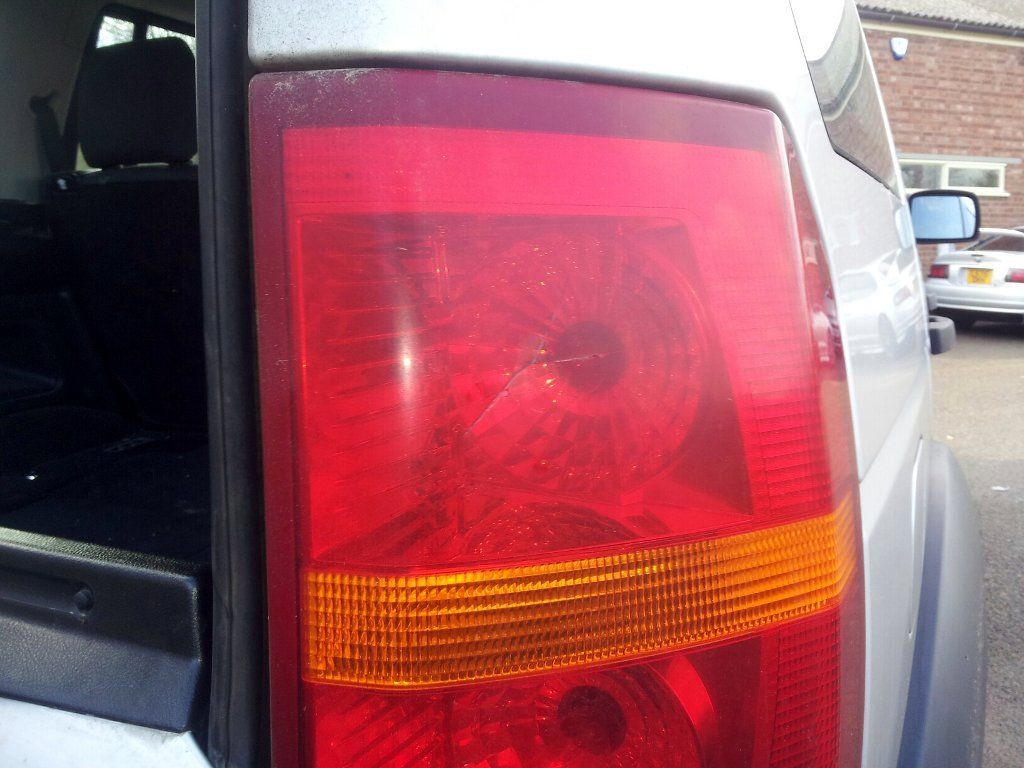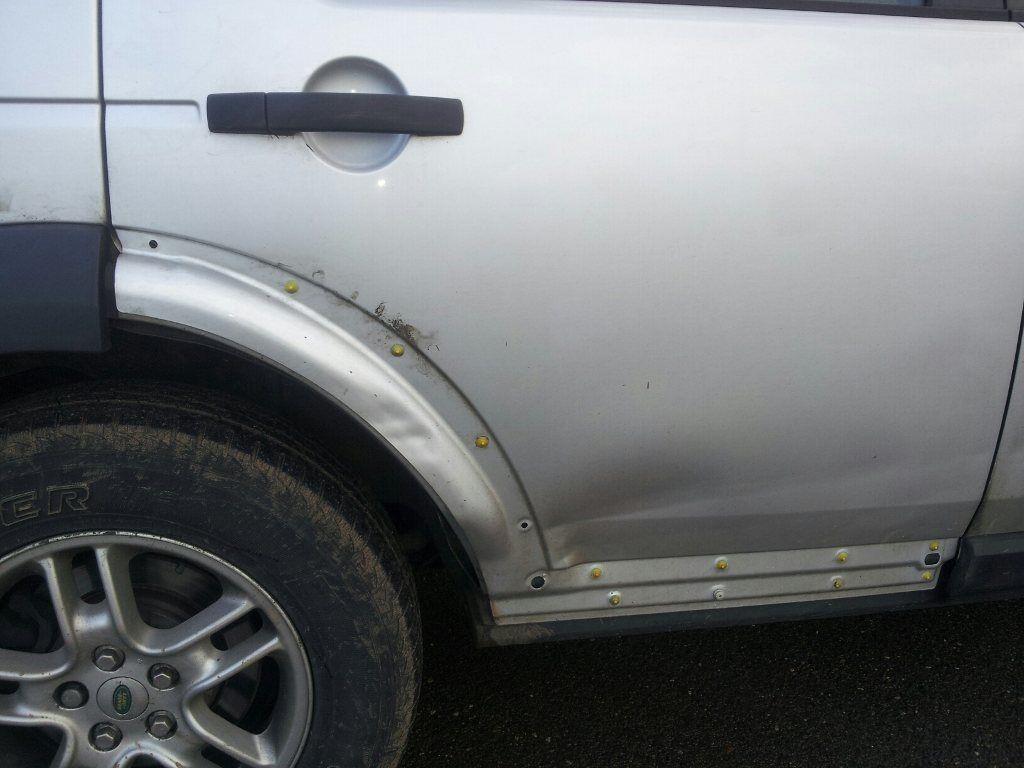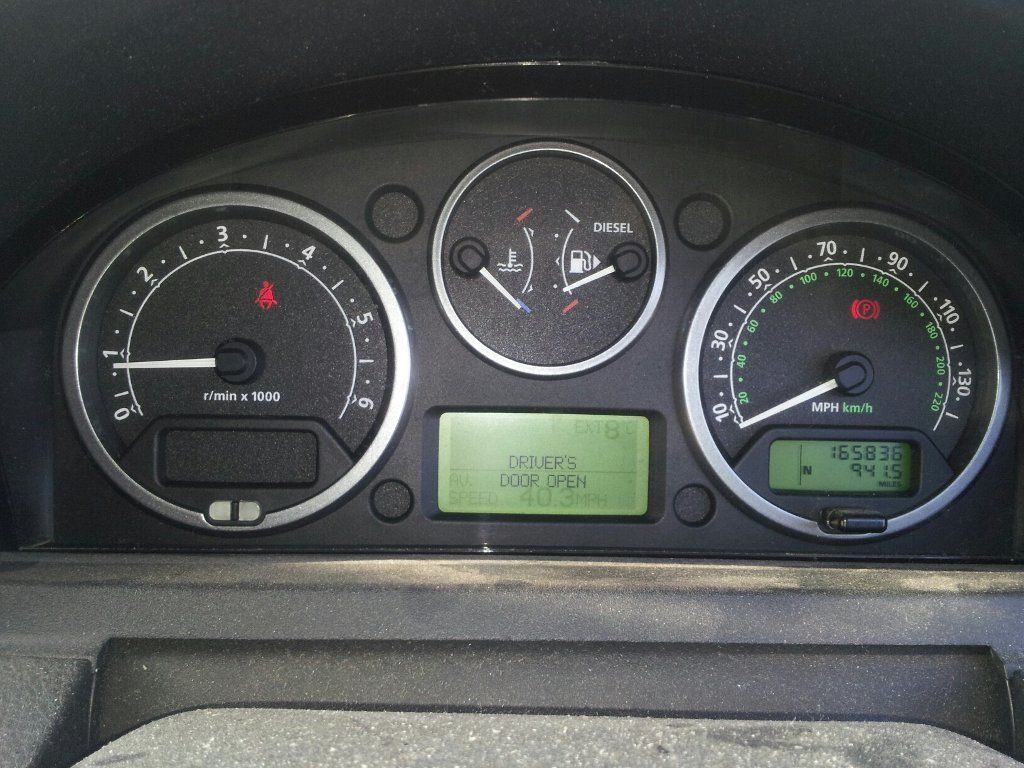 After being on ebay for about 10 minutes I have had various offers and have no idea what a slightly tatty Disco 3 is worth to be honest!