Welcome!

The Mercedes 1017a is a really popular choice for overlanding, the type of vehicle that mechanics will know about the world over.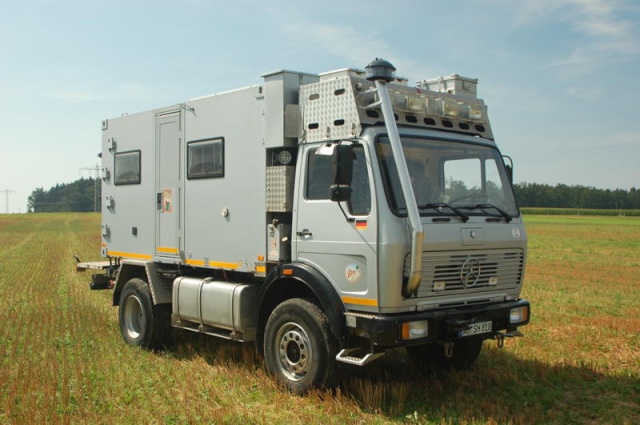 Mind what you buy though as there are two versions - those built as commercial trucks as they have what has been described as 'fast axles' (with an average cruise speed of 90 Km/hr + top speed of 105 Km/hr, and the military edition which barely reaches a top speed of 80 Km/hr on factory tyres. BIG difference!
Don't know of anyone in the UK, but last September there was a Dutch trader called "Adventure Trucks" who attended the Adventure Travel & Overland Show at Stratford-upon-Avon Racecourse. Nice guys and a mine of information, may be worth contacting for some advice.
www.adventure-trucks.com/overland
Good luck!

_________________
Visit the free online resource - www.europe4x4mag.com