I'm more in charge of Visas and Routes, but someone at some point asked me to make a thread for Syncho which we are planning a RTW trip next April.  Have asked chief mechanic, carpenter and general renovator AKA John my husband to write something - will also attempt to post picture.  Personally I think you can't have too many cushions!
We have a 1988 T3 14" LHD Syncro with a Weinsberg conversion bought in Barcelona a couple of months ago. It hasn't seen rain or a gritted road in a long time as its almost rust free!
We are currently doing a lot of mods having stripped everything out and re-building the interior the way we want it with the appliances we need.
Mechanically…
We are upgrading the read swing arms to a longer reach to accommodate the 16" wheels and 235x70 tyres we are going to use.
Presently we have Trailmaster shocks and springs but may end up changing these as they are rather stiff and don't seem to be pre-loaded.
The front arms we are changing from the pressed steel to cast.
The rear brakes are changing to disc's from the current drums to allow for the extra weight we will be carrying.
We have an auxiliary 70l fuel tank under the van between the cill and prop protectors and on the opposite side is a similar water tank.
We are upgrading the headlights and wing loom, probably the dash lights as well as these are all really dim – like me! – just thought I'd get that in before someone else does!
Changing the gearing in the new box to give us a taller top end so possible cruising speed of 65-70 instead of 55!! zzzzz
Adding cruise control for motorway driving
Adding an intercooler to the 1.9TDI engine
Adding power steering using original VW parts as they all fit the engine an original but old rack.
Building a new rear bumper with a pair of wheel bearings to support 2 spare wheels on swing arms which will also carry the waffle boards and trasheroo.
Interior
Webasto diesel cooker
Webasto diesel air and instant water heater kit mounted in the engine bay by moving the battery under the driver's seat.
Waeco compressor fridge
2 – leisure batteries 110A and T max tyre inflator ( along with the heater matrix ) under the rock and roll bed / seat
Solar panels – not finalised yet but will probably have 3-40w flexi panels plus the existing unknown rigid panel in the roof cargo area at the rear of the pop top.
Cushions and pillows and curtains of course
A few more cushions probably
And some nice cushions
A power inverter about 1000w
A big sound system to counter to tyre and road noise!
No can't work out how to post picture will try again later[img]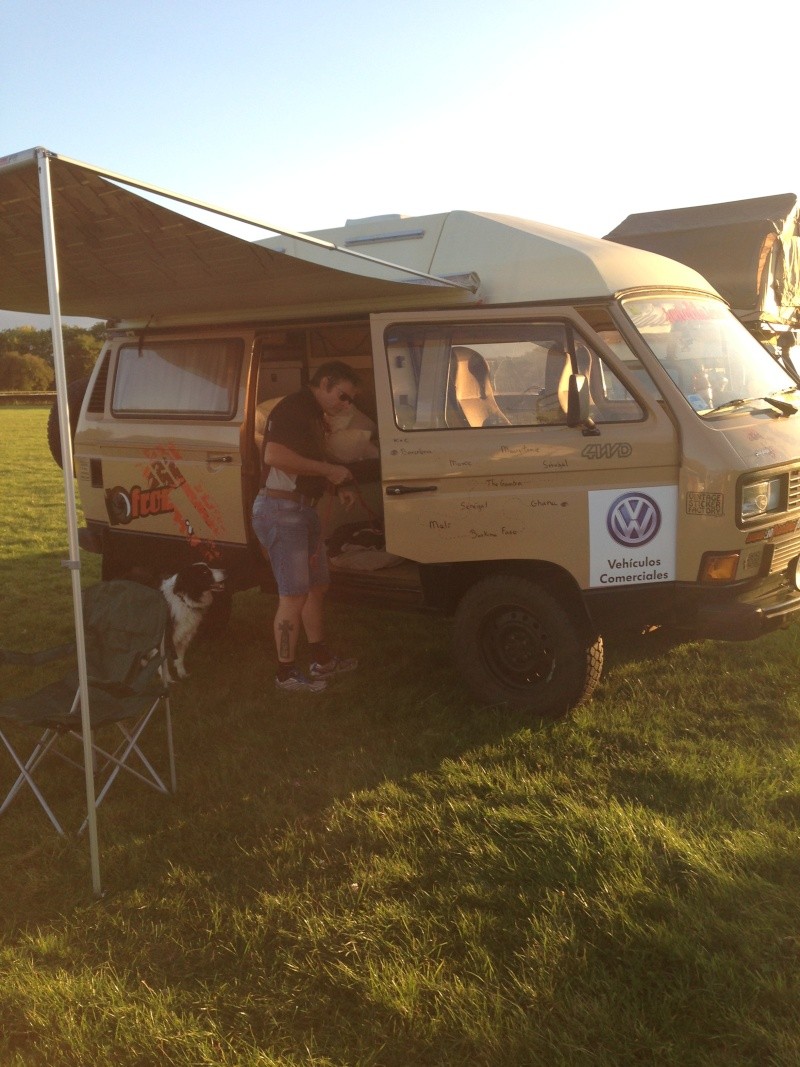 [/img]