Iceland is amazing. If anyone is looking for an interesting destination for a holiday consider Iceland. We are just back from a weeks family holiday and had a brilliant time.
We flew Easyjet from Edinburgh for about £120 return each and only about a 2 hours flight, had a few days in and round the city doing touristy stuff (whale watching, bus to Great Geysir, helicopter trip) and then took delivery of our Isak Defender for a 3 day "U Drive" tour. You are given the vehicle, map, GPS and details of the accommodation and off you go by yourself. I choose this option so we could be independent and do stuff at our own speed.
The Isak Defender was not new, it was a TD5 with 250,000K on the clock but ran very well and was nicely equipped with 38" tyres, ARB compressor and front and back ARB diff locks.
My boys first time in a helicopter, they were very excited. Great place to see from the air, trip set off from Reykjavik airport, flew around old lava fields, hovered in a volcano that last erupted 800 years ago and landed on a mountain before heading back. This was the best weather of the trip so we were very lucky.
Map showing route but they also provided a Satnav and route details.
Gullfoss waterfall.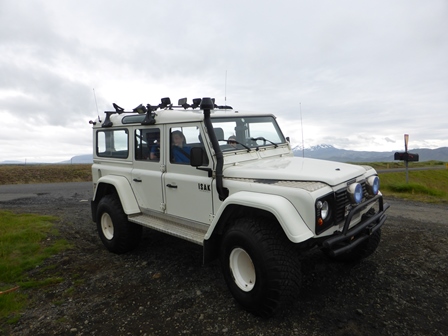 Turning off the main road.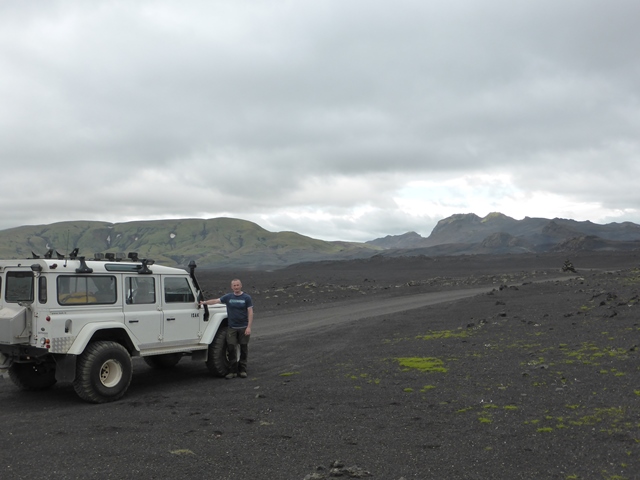 First stretch of gravel road.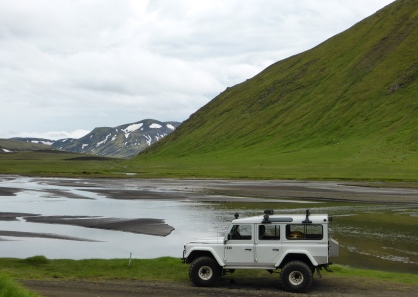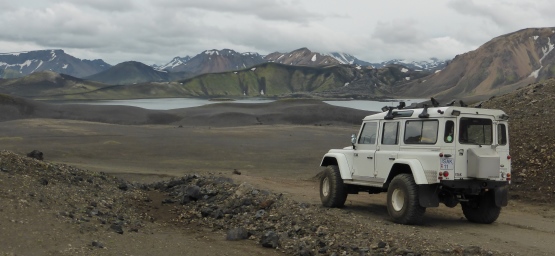 Parked on the edge of Ljotipollur crater.
You might think 38" tyres are quite big but there is always someone with bigger.
This is at Landmannalaugar, lots of different 4x4s, lots of walkers and some horse riders stopping to relax in the hot spring.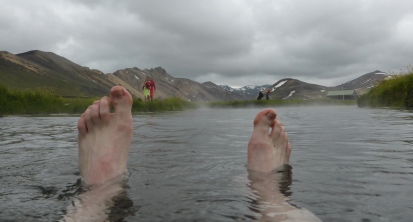 The hot spring mixes with a cold stream so you just find a spot that suits.
Setting off from Landmannalaugar. Mountain bunk house is in the back ground.
Everything we drove was on the satnav and classed as road! Off roading is not allowed.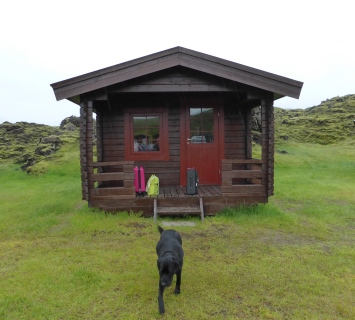 Our accommodation for the night, Holaskjol Hut and a friendly local. There were 3 of these 6 bed cabins and a larger dorm type bunkhouse.

Waterfalls are everywhere.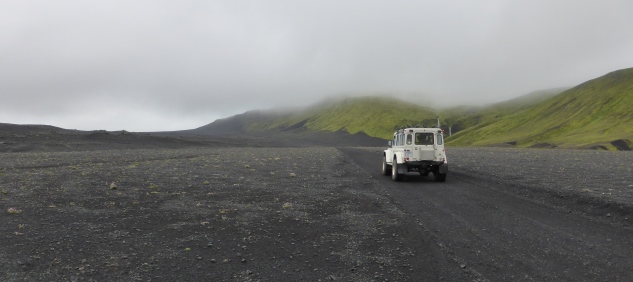 Volcanic ash from the eruption a few years ago. Some areas really felt like driving on the moon.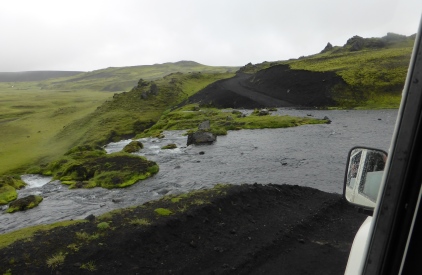 This ford was at the top of a waterfall, not one to try in flood.
More ash.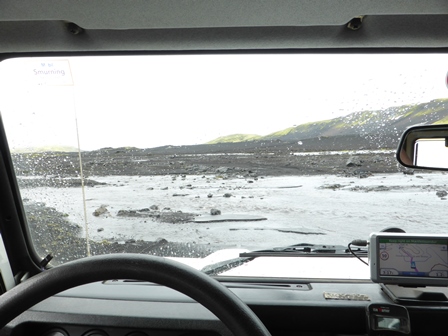 Still driving along the "road"!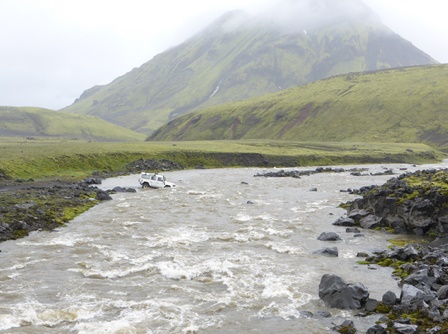 This was the most challenging bit, Kaldaklofskvisl ford. I wouldn't have attempted this without the notes which describe the levels of water which make this drivable or not. Our next days route put us back through this river but it continued to rain all night so we went another way. I wasn't about to push our luck and try this river any deeper.
We were OK for depth but this was quite fast and being a milky glacial river impossible to see obstructions.
The Defender handled it with ease but 38" + of flowing water is not to be underestimated.
My photos really do not do the landscapes justice. The colours and intensity of everything was amazing.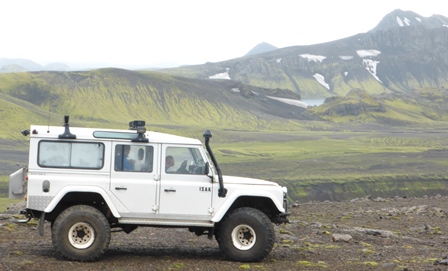 And that is our last photo. I had filled the memory card so changed it for another one and then later in the holiday we lost the camera so lost all the remaining photos. Good reason to swap memory cards!
The second night was at Alftavatn hut and much more basic, we were in a small room with 28 other people in double bed bunk beds. A good experience for my boys.
The route we were given was very good with options to take detours along the way and notes about things to stop and see. The areas are very remote and we didn't see other vehicles for hours at a time so you have to be prepared to look after yourself.
We hired the Isak Defender through a company called Isafold, they were very helpful and I would recommend them.
I just wish they would start the ferry again from Scotland to Iceland so I could take my own truck.